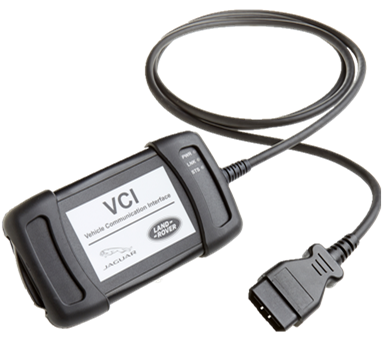 Car Diagnostics - JLR SDD / JLR VCI
What is VCI?
---
We are the exclusive distributor of JLR VCI in greater China (Mainland,Taiwan,Hongkong,Macau), we only sell ORIGINAL JLR VCI which is the only VCI approved by JLR since SDD142, please don't waste time and money on those bad quality counterfeits which may damage the ECUs of the vehicle and your reputation.
Jaguar-Land Rover has approved the JLR VCI as the only supported interface since SDD142, and will offer it directly to Jaguar and Land Rover dealerships as the factory diagnostics tool.
JLR has chosen Diagnostic Associates to provide them with an enhanced DAVINA that has extra hardware and software capabilities. This will be known as the JLR VCI . Moving forwards SDD will get extra features to support the vehicle architecture only the JLR VCI will support these extra functions.
Jaguar Land Rover Approved Device
---
Replacement For JLR SDD VCI's Covers CAN, MultiCAN, ISO9141 And SCP Vehicle Networks Suitable For Legacy, Current And Future Vehicles 2m USB Cable As Standard Included Easy To Update For J2534 New Functionality Update
What does the JLR VCI do?
---
The JLR VCI connects directly to the vehicle OBDII (Diagnostic) connector, it then connects to the laptop via a USB cable for use with SDD. Once the J2534 DLL files are loaded, this product will allow normal operation with JLR SDD Diagnostic Tool. All communication is possible on with this device.
How does the JLR VCI operate in J2534 Mode?
---
The JLR VCI is simple and easy to use. Drivers are available to install with JLR SDD DVD 142. Connect the J2534 device to the vehicle OBDII connector (the device powers from the vehicle). Connect the 2m USB cable to the JLR VCI and the other end to the SDD Laptop. The (PWR) LED will turn solid red to show the JLR VCI is powered. During communication with the vehicle the Status (STS) LED will flash green.
How does the JLR VCI get updated for future Software Updates?
---
Periodically JLR will release updates to its products' drivers and software. These updates are necessary to either release further device functionality or to resolve field issues. The updating of the drivers and software is handled by the diagnostic test application which will install the updates on request. If problems are experienced during device use, always make sure that the latest device software and drivers have been installed.
Vehicle Coverage:
---
The JLR VCI is suitable for use with all JLR vehicle models with the following exceptions: Flash programming of Engine Control Modules (ECMs) on XJS and pre-2003 XJ and XK models (AJ16, AJ26, AJ27 engines). Simultaneous logging of ECM and TCM datalogger signals on 2006my Range Rover